Nothing, Nebraska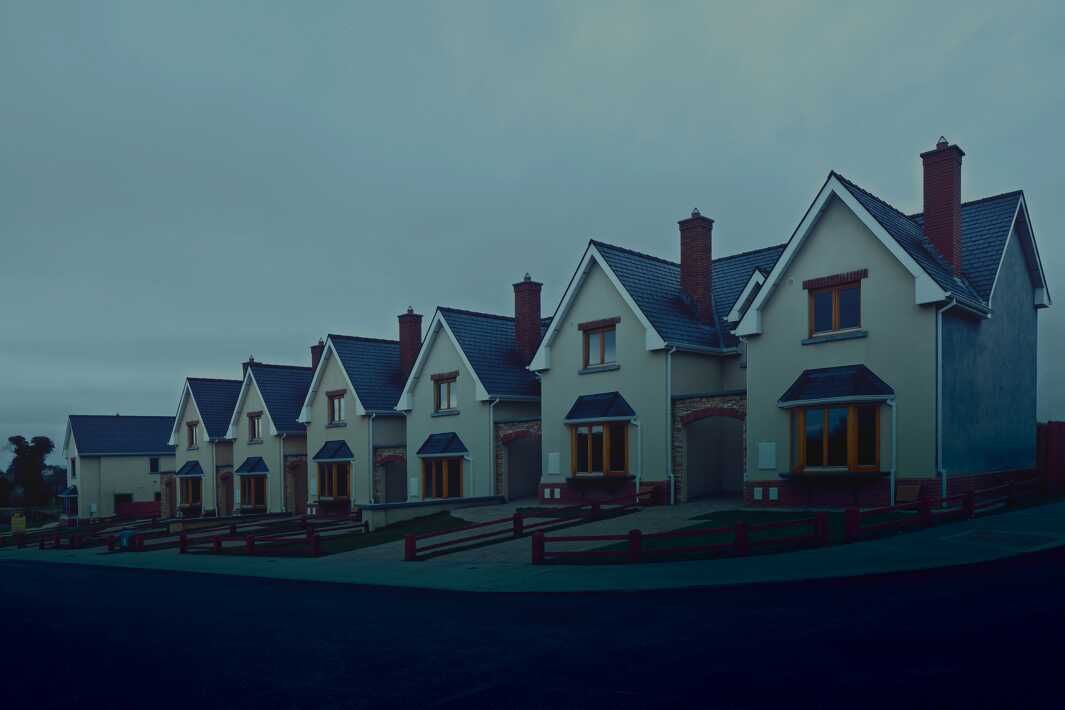 NOTES:
The bookshop, forest grocery store are unwritten. The bookshop would have been closed anyway, the forest didn't contain much of interest, and the grocery store was made up on the fly during play. I may flesh these locations out a bit at a later date.
Transmission 13 is a direct lift from the Youtube series Eckva.
Room search table still needs some love.
Moved one tape from flophouse to charnel house on the day of play.
If players fled flophouse, tape/s would be moved to the Fortress.
Renamed character to Morgan Shaw, after I realised I had unintentionally lifted his original name from someone I follow on Twitter. Ooops.
////////////////////////////
PROTOCOL
OPERAND
SUPPLANTER
////////////////////////////
RECOVER

SIX

ARCHIVAL

TAPES

:
To See Beyond The Rebar
Gestalt Consciousness
Premonition Archives, Volume 60
Lamentations of Deer
The Space Between The Walls And Its Inhabitants
Altered Entities and Humans: The Complete Guide

FOUR

RESIDE

IN

THE

ARCHIVE

TWO

HAVE

BEEN

STOLEN

THE

TOWNSFOLK

ARE

NOT

TO

BE

TRUSTED

VIOLENCE

IS

A

LAST

RESORT

YOU

ARE

PROTECTED

ONLY

WITHIN

THE

CONFINES

OF

THIS

HOUSE

PAY

NO

ATTENTION

TO

THE

HUM

BEHIND

THE

WALLS

DO

NOT

ATTEMPT

TO

ENTER

THE

BASEMENT

GOOD

LUCK

AND

GODSPEED
================ Overview of play ================
INTRO

:

Players all wake up as if experiencing a night terror, unable to move unless critical success on strength or power is rolled. A spindly figure silhouetted against the morning light stands over them.
"Ahh, I see you are all slowly coming to your senses now. Good… good. I… invited you all here for a very specific and important task. Unfortunately I have to keep the details… somewhat vague, and what you will be doing involves… risks. But rest assured you will be generously compensated for your efforts today.
We struggle here against something malign and inexplicable. You may just help us turn the tide… good luck!"
MAIN

:

Players are free to explore the town of Nothing at will. It is 4am. Permanently. The whole town is diffused with an eerie pre-dawn light that colours everything a dull shade of blue

The only person on the streets is a man named MORGAN SHAW (10hp, 20atk, 1d6dmg). An older gent, serving out his last months of a probationary sentence tidying the streets. He still doesn't know his crime. He used to love the town in which he grew up, but recently, he feels a pall has come over the place. He keeps to himself and doesn't keep up with local events.

Geographically, the residential area (FRONT HOUSE, CHARNEL HOUSE, FLOPHOUSE, FORTRESS) is located to the east. The commercial area (DINER, BOOKSHOP, GROCERIES) is to the southwest, while the WAREHOUSES are located to the northwest. Far beyond the warehouses over a large swathe of undeveloped land lies the TV STATION. Finally, directly to the north lies THE FOREST, in which lies a small concrete bunker, inaccessible. If players attempt to leave, they will simply reappear on the opposite side of town.

In any residence, there should be a chance for the players to hear mains hum from within the walls.

=================== Points Of Interest ===================

THE FRONT HOUSE:
Players start here, located to the southeast.
Modestly furnished but functional. Quiet.
Living room, kitchen and dining area downstairs.
Two bedrooms and bathroom upstairs
Basement door is downstairs but is locked. Can be opened by picking lock or brute force
Basement contains banks of obscure computing equipment. Two people dressed in body armour lie dead. Searching the bodies will reveal wallets with $200-300 cash, 1 pistol (1d10) and one submachine gun (1d10+2) each. The pistols are easy to conceal, the SMGs not so much.
There is a large television in the living room.
The house is safe - assailants cannot penetrate it.
THE DINER:
Located in the commercial district to the southwest.
A few stragglers and night-shift workers within.
Surprisingly decent food and coffee.
A small

TV

overhangs the upper left corner of the bar.
Locals will tell players about the town if they haven't aroused suspicion.

MARTHA

BARNSDALE

(8hp, unarmed) is the proprietor. Friendly but suspicious of the players' motives.
THE CHARNEL HOUSE:
Filled with the corpses of assembled machines
Several are still active (7hp, 60atk, 2d6 damage)
Generally indifferent to player-characters but will attack if aggravated

TERENCE

MALIK

(12hp, 25atk 1d6 damage) resides in master bedroom, cradling the dying body of his beloved, another machine.
If talked to nicely, will be helpful to players. He is grieving, and hates the town and understands how cursed it has become. He does not react well to confrontation and will defend himself if necessary.

TV

in front room.
THE FLOPHOUSE:
There was a party here several hours ago, everybody is passed out.
Empty drinks bottles and drug paraphernalia are scattered about in the living room.
It fucking stinks.
Investigating kitchen sink reveals several knives and machetes with blood haphazardly washed off.
Bathtub is filled with human remains.
Searching cabinet in upstairs bedroom reveals two missing archive tapes.
Players must continually roll stealth as group. On overall fail or critical failure, 1d4

SLEEPERS

(3d6hp, 40atk, 2d6 damage) are roused and are immediately hostile to players upon waking.
THE FORTRESS:
Big sign on outside:

"

FUCK

OFF

LIBRALS

"

.
House inside full of Home Alone-style boobytraps, but with nails and hammers. Relatively obvious and easily avoided with spot hidden.

1D6

damage on trigger.
Resident is

GEERT

STANLEY

(9hp, 40atk, shotgun), open-carry proponent and conspiracy enthusiast. He is deeply paranoid but affected by

CHARM

and

PERSUADE

. Unsure if he hates the station or can't live without it.

TV

on constantly. Roll twice on transmission and take the higher result.
THE WAREHOUSE:
Uninhabited, lights are off, silent, save a few rats.
Filled with large cargo containers.
Everything in here is old and dusty, hasn't been touched in years.
Investigating containers finds lots of unused broadcasting equipment.
Several crates contain archive tapes, but none relevant.
Searching the office reveals a map showing the driving route to the

TV

station.
Players should roll stealth on noisy actions to avoid attracting

SECURITY

GUARDS

' (14hp, 30atk, taser) attention.
THE TV STATION:
Abandoned, desolate, surrounded by ringfence.

SECURITY

GUARD

(14hp, 30atk, taser) is asleep in guard booth.
Front door is… unlocked?
Floors go down underground, not up.
First three floors are deserted office space. Nothing of interest save a few scattered notes depicting mundane office life.
Bottom basement floor contains a large archive of tapes. All requested tapes can be obtained here.
A small room at the entrance is crammed full of broadcast equipment, still functional. The broadcast system appears to be entirely automated.
Players can choose to tamper with this system to stop broadcasts, but doing so will have consequences.
Once players have obtained tapes, exit leads instead to

THE

BACKROOMS

.
THE BACKROOMS:
Endless, featureless office hallways. Everything is old, musty and yellowed.
Requires navigation - successful

NAVIGATE

,

SPOT

HIDDEN

or

PSYCHOLOGY

rolls to progress. 4 levels deep, each becoming less coherent.
Houses

THE

BLUDGEON

(30hp, 50atk, 3d6 damage). Looks upon the players with lustful malice. Silent apart from breathing. Naked, muscular, sweating black, oily tar. Will relentlessly pursue upon detection but can be evaded.
A crack in the wall on the 4th level is the only means of exit, leading out to a forest on the edge of town.
END

:

Once the archive tapes have been stolen, the residents of the town know what has been done. They will flood the streets and attack the players on sight. If the broadcast system was not destroyed or tampered, spawn 4d6 SLEEPERS (3d6hp, 20atk, 2d6dmg). If it was, spawn 8d6. The STALKER will also openly attack and will attempt to direct the SLEEPERS. The only escape the players will have is back to THE FRONT HOUSE.

If the players attempt to load any of the archive tapes onto the computer bank in the basement, anybody watching will be subject to incomprehensibly horrific imagery. Save vs power or take 3d6 psychic damage.

============== Search tables ==============
D20

I

SEARCH

THE

BODY

:

1 - A pack of cigarettes.

2 - A zippo lighter.

3 - Some loose change.

4 - $20 bill.

5 - A photograph of a pine forest.

6 - A bag of weed.

7 - A half-eaten pack of beef jerky.

8 - A small wood carving of an ape.

9 - A wallet containing $60 and change.

10 - A mobile phone. Midrange model. Password protected but torch mode can be switched on.

11 - A bottle of pain medication. 6 uses, heals 1d4hp per dose.

12 - A tourists' map of the town and surrounding area.

13 - A metal hipflask. Contains bourbon. Warm.

14 - Pack of Remeron antidepressant medication.

15 - USB thumb drive. Contains several severely compressed MPEG videos. Roll on transmission table if inserted into computer and accessed.

16 - A human tooth.

17 - A harmonica. Foul, bitter taste in the mouth when played.

18 - A driver's license. Expired.

19 - House keys. No indication of what house.

20 - A severed finger. Relatively fresh.
D20

I

SEARCH

THE

ROOM

:

1 - A 6-pack of beer.

2 - A final warning letter for outstanding utility bills.

3 - A first-aid kit. Heals 1d10+1 on successful first aid roll, 1d4-1 on failure.

4 - Bottle of cola.

5 - Some loose change.

6 - A pair of binoculars.

7 - An LED torch. Bright.

8 - A secret stash of unlabelled white powder. If ingested, save vs con or take 2hp damage and become hypervigilant.

9 - A King James bible.

10 - Letter to a secret lover. Raunchy.

11 - A tablet PC, battery almost dead. Tab open on pornographic website.

12 - A pack of bandages. Heals 1d6 if applied to injury.

13 - A hidden network server. Wired in via cat-5. No obvious means to access.

14 - A small collection of romance novels.

15 - Reroll on room table

16 - Reroll on body table

17 - Reroll on room table

18 - Reroll on body table

19 - An archival tape. Not one of the ones you're looking for.

20 - A pistol. Six rounds in the clip.
D20

Cursed Broadcasts

1 - Advert for Reznikov-brand toothpaste, now with 15% more asbestos!

2 - Local interest news-channel, reporting on upcoming state fair. Close inspection suggests the anchor's face subtly lags behind the movement of his head.

3 - Nature documentary. The colours are too saturated. The leaves do not move as they should. An albino stag sheds velvet from his antlers. Occasionally, a chimpanzee bares its teeth menacingly.

4 - Weather report. The forecaster weeps inconsolably because the rain will never come.

5 - Re-run of a popular crime drama starring Angela Lansbury.

6 - Documentary about dentistry. The longer it is watched, the more obviously 'into it' the narrator gets. Gradually interspersed with grainy camcorder footage of human teeth.

7 - Pro-wrestling promo. A wrestler called Dave The Slammer addresses his opponent in increasingly theatrical and implausible threats. The opponent is never named. Save vs power or become convinced you are being addressed.

8 - True crime documentary, in future tense.

9 - Rerun of 60s sitcom called That's Joe For Ya. Joe is always referred to, never shown on screen.

10 - Talk show with celebrity conspiracy theorist Mort Zertberg. Absolutely wild, baseless claims, easily disproven. Save vs int / edu or think "Maybe he has a point".

11 - Violent, abrasively strobing patterns accompanied by loud digital feedback. Save vs con or become nauseated. Critical fail take 1d4 damage. Spot hidden after successful pass reveals ident for KKN-TV.

12 - Low-quality camcorder footage of a bald chimpanzee staring directly into the camera. Its teeth bared in a wide grimace, bloodied. A look at the background reveals a concrete cell. Success on listen reveals whimpering from someone unseen. Hard success reveals they are reciting a phrase: "northwest over the waste beyond the concrete he will watch unceasing"

13 - (only use if inside house, otherwise reroll) !!EMERGENCY_BROADCAST!! WE INTERRUPT THIS SCHEDULED PROGRAMMING FOR AN IMPORTANT ANNOUNCEMENT. THERE WILL BE A KNOCK AT THE DOOR. DO NOT OPEN IT. DO NOT AVERT YOUR EYES FROM THIS BROADCAST. DO NOT LET THE ASSAILANT SEE YOU. KEEP LOOKING AT ME. KEEP LOOKING AT ME. KEEP LOOKING AT ME.

50-50 chance for knock at door. Save vs stealth or players are tracked by THE STALKER (n/ahp, 45atk 2d6 damage, only attacks once archives stolen).

14 - Footage of a forest at dusk, pines silhouetted against charcoal grey sky. Wind and birdsong can be heard. Occasionally a bright light can be seen between the trees.

15 - Artistic macro-photography of an unknown city. Many buildings appear to be on fire. This unsettles you for reasons you don't entirely understand, but it feels like it implies something much more sinister than what is shown.

16 - // !BROADCAST_OFFLINE! // critical error 55b (muzak plays softly)

17 - Close-up footage of the ocean at indeterminate time of day. Success on listen reveals quiet sounds of asphyxiation.

18 - Local interest news-channel, showing grainy unfocused footage of a man in a suit. "increasing reports of strange men visiting the town. Local authorities advise residents to stay away from these men - do not approach them. They are to be considered armed and extremely dangerous. They wish to take away the one thing we hold dear. That which we hold most precious. Do not let them take it."

19 - Close-up portrait footage of a muscular man, locked in such a pose that his eyes appear to follow you around the room, camera zooming imperceptibly slowly. He is bald except for a few scraggled strands of hair, expression alternating between malice and ecstasy. His sweat is black and oily.

20 - Badly degraded footage of an empty office. The flicker and warble gives movement to an otherwise static scene. The walls and carpet are aged and yellowed. Mains hum is clearly audible.